How to Upload a Signature
You see those writings and pictures under a persons' post? Want to make one just like it? Just follow these steps.
1.) At the top of the page click 'Profile'.

2.) Then when you are at your profile, click 'Signature'.
3.) When you first get there, it's the exact same format as when you are posting in a topic.
At the top you can add things to your signature to spice it up, adding fonts, images, quotes, all that good stuff.
4.) This is the text box in which your write signature in.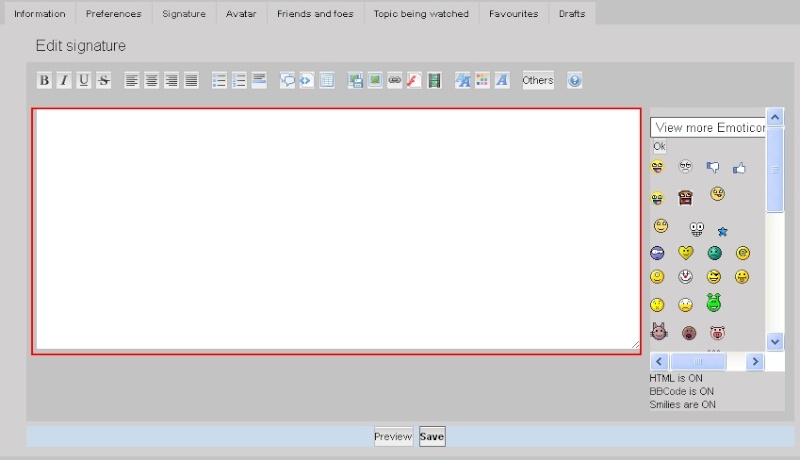 5.) Click 'Preview', to look at what your signature will look like before officially adding it.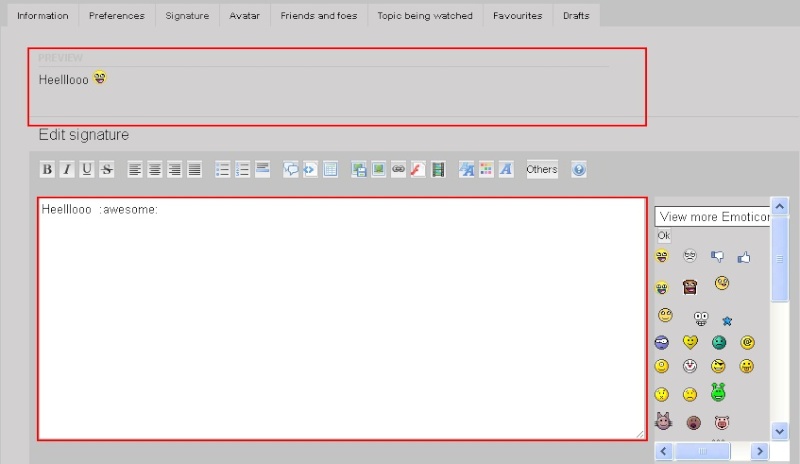 6.) Click 'Save' and you're done.

---
Permissions in this forum:
You
cannot
reply to topics in this forum